CUSTOM PORTRAITS FROM PHOTOS
Let me interpret and sublimate your personality in a portrait.
The time I will devote to your features, will help me to transpose into it what I still don't know about you and, perhaps, what you don't even know about yourself.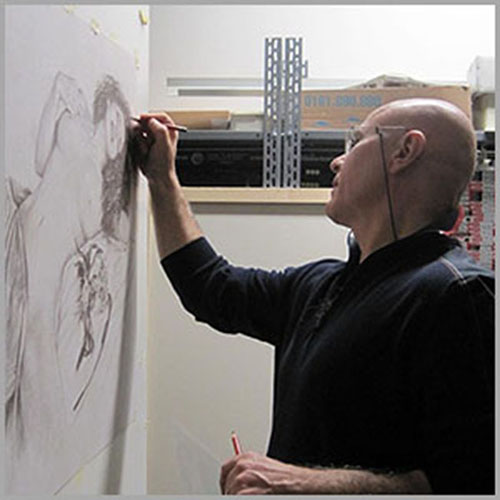 The portraitist is an internationally known artist in the art world as Walter Girotto.
In order to minimize costs,
portraits commissioned through this site
TURN YOUR PHOTO INTO AN ARTISTIC DRAWING
THE PORTRAITIST online atelier is your opportunity to turn a simple photo into a work of art. The artist will create it starting from a photo, provided by you (or, if proximity makes it possible, taken by the artist himself). It is also possible to create portraits of famous people of your choice, for decorative purposes or to enrich public or private premises such as: homes, restaurants, villas and shops. The main technique used to create a portrait, starting from a photo, is that of pastel on paper where similarity is an essential condition.
Every occasion is good to give and request a portrait on commission to amaze and move those you love.
Make your gift a work of art:
giving a portrait is the right choice
The best gift is to give an emotion that remains over time: the portrait is a unique and special idea to surprise those you love, for example it is an original birthday gift, Valentine's Day gift, Christmas gift or surprise gift , so look no further, order your portrait.
Want to see more examples?